Nostalgia
Nostalgia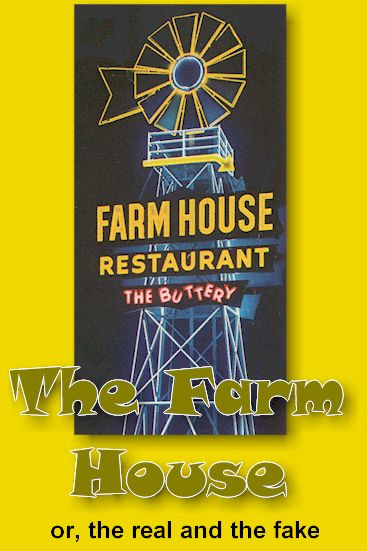 Who remembers this landmark sign along the 5 freeway near La Mirada? This sign and the Coppertone Girl sign were a big part of growing up in La Mirada.
Check out these two links that will give you a little history about the landmark restaurant.
http://wesclark.com/am/windmill.html
http://www.octhen.com/2006/08/arnolds-farm-house.htm
Also, check out the La Mirada Blog on Facebook, for readers comments about this, and other famous La Mirada-related landmarks.
http://www.facebook.com/pages/La-Mirada-Blog/72417343987?ref=share
Nostalgia
Hello La Mirada Blog on Facebook fans, now over 1,800 strong!
This is the original La Mirada Blog, where you will find today's La Mirada news. I started this website back in 2003, way before Facebook, and was one of the first to provide any kind of  local news on the Internet.
FROM OUR FILES: Check out this reader/listener comment I received about six years ago about. Recently many of you have asked about the 'La Mirada Song' that used to be played at the La Mirada Drive-In. This may be it.
The words and music were written by Don Hecht and copyrighted in 1958 by Sage and Sage Music Publishers in Hollywood:
"Beyond the moon, beyond the sea, there is a place for you and me. It's really paradise to be in La Mirada,
And when the moonlight in the sky reflects the love light in your eyes, you'll know that love will never die in La Mirada,
And love will live in your heart forever more, A land of enchantment outside of your door, We'll kiss beneath the olive tree and then our happiness will be Forever in La Mirada. "
On the back of the sheet music, the late Dick Hurley, the Publisher/Editor of the La Mirada Lamplighter wrote: "La Mirada -The land of the once world famous McNally and Windermere Ranch, and the rancho of the country gentlemen and the ever graceful, evergreen olive, of the turn of the century."
Nostalgia
For a more detailed version that you are able to read, check this photo out at the La Mirada Blog on Facebook.
Explore
Recent posts