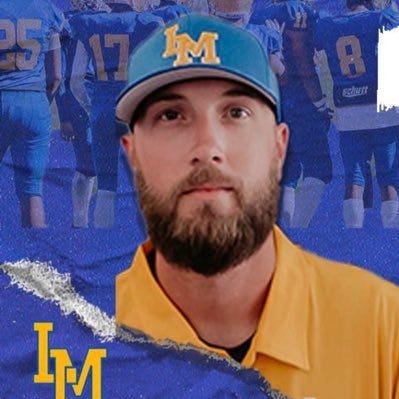 Coach: Lucas Mealy (First Year)

2022 Record: 4-6
2022 Calpreps.com Rating: 13.3
Last Six Year Calpreps.com Avg. Rating: 20.3
Number of All-League Players Returning: 0
OFFENSE
Offensive Coordinator: Lucas Mealy
Number of Off. Returning Starters: 2
Number of OL Returning: 5
Number of Off Skill Players Returning: 4
Rushing yards: 1,235 (123.5 YPG, 4.4 Avg. Per Carry)
Passing Yards: 1,308 (130.8 YPG, 10.7 Yards Per Completion)
Key Offensive Skills Players Returning
Jordan Lauago 10 5'8 170 RB/Slot
Martin Aguilera 12 5'8 170 Slot
Santino Garcia 10 6'1 180 QB
Key Offensive Lineman Returning
Ryan Molina 11 6'4 260 LT
Zachary Stein 12 6'0 250 C
DEFENSE
Defensive Coordinator: Cameron Carr (First Year)
Number of Def. Returning Starters: 3
Number of DL Returning: 3
Number of Def. Skill Players Returning: 5
Key Defensive Skills Players Returning
Max Rankin 11 5'11 180 DB/WR
Frank Torres 12 6'0 180 Safety/LB
Gregory Leon 12 6'1 185 Safety
Jordan Lauago 10 5'8 170 Corner
Key Defensive Lineman Returning
Charlie Dowlin 11 6'0 230 DL
Top New/Transfer Skill Players
Isaiah Robbins 11 6'2 180 WR
Christopher Cuevas 12 6'4 230 TE
Ary Montes (Transfer) 12 5'11 215 LB
Top New/Transfer Off/Def Lineman
Donovan Davis (Transfer) 10 6'2 225 DE
Genesis Afu 10 6'3 275 OL
Adrian Otero (Transfer) 11 6'6 300 OL
COMMENTS FROM COACH MEALY: Very young in a very tough league. Good physicality up front on offense; Young talent with offensive skills. Quick up front on DL. Experienced LB core and Secondary. Very young and very few returning starters. Completely new coaching staff. New Offense/Defense. Sophomore QB. Tough nonleague schedule (Cypress, Yorba Linda, Servite, LB Jordan, Baldwin Park).
2023 Schedule (with 2022 season records)
Home Games at Norwalk High School.
Week 0: Friday, 8/18/23 7:00 p.m. vs. Cypress (13-1, CIF-SS Div. 4 Finalists)
Week 1: Friday, 8/25 7:00 p.m. vs. Yorba Linda (14-1, CIF-SS Div. 3 Champions)
Week 2: Friday, 9/1 7:00 p.m. at Servite (1-9)
Week 3: Friday 9/8 7:00 p.m. vs. Long Beach Jordan (6-4)
Week 4: Friday, 9/15 7:00 p.m. at Baldwin Park (10-3, CIF-SS Div 10, Semifinalists)
Week 5: BYE
Week 6: Friday, 9/29 7:00 p.m. vs Dominguez (League) (4-6)
Week 7: Friday 10/6 7:00 p.m. Homecoming vs. Mayfair (League) (8-5, CIF-SS Div. 7 Semifinalists)
Week 8: Friday 10/13 7:00 p.m. at Norwalk (10-2, Div. 10 Quarterfinalists)
Week 9: Friday, 10/20 7:00 p.m. at Warren (League) (8-2, Div. 2 First Round)
Week 10: Friday, 10/27 7:00 p.m. at Downey (League) (12-3, CIF-SS Div. 4 Champions)
CRYSTAL BALL: It's a new era over at La Mirada as Lucas Mealy (a St. John Bosco alum) takes over for Mike Moschetti, who moved his tack over to St. Paul High School. Mealy has established himself as one of the top fastest-rising coaches in the profession. He comes with impeccable credentials. His first head coaching gig will not be an easy one. Last year La Mirada sported one of the top offensive units in the Whittier area. Despite having Garcia, Hicks, and Stillman on offense (quality starters) it was a tough year for the Matadors as they suffered a brutal loss to Servite and finished the season 4-6 with no playoff appearance. Coach Mealy admits that his team will be very young in 2023 and that could be a big problem when you have two CIF-SS champions and two semifinalists from 2022 on your schedule. Throw in an inexperienced QB in sophomore Santino Garcia and who knows where this team will end up at the end of the season. The Matadors appear to be just fine up front with Ryan Molina (younger brother of Nolan Molina) and Zachary Stein (6-0, 250) headlining the position group. Martin Aguilera will have to chance to prove his genuineness at the slot wide receiving position, and the program has high hopes for sophomore Jordan Lauago (strong family influence at La Mirada). Three transfers can only help the depth on both sides of the ball. Charlie Dowlin (6-0, 230) is the only returning defensive lineman so that position will be under a close eye when the season starts. As is always the case, with a new staff comes new schemes and the acclimation to those schemes can go either way. As for the schedule, you talk about diving into the deep end of the pool. 8 of the 10 teams on the schedule made the playoffs in 2022 and Servite comes from the Trinity League, so don't let that record fool you. With a young squad, projecting a record is about as dicey as trying to figure out the Dodgers these days. We can see a 6-4 record, but we also see a 2-8 record. We'll take the half-glass fill approach and project a five-win season for the Matadores.
Projected record: 5-5
Source/other high school football previews and sports news free: https://jamesescarcega.substac...
Photo in header: Keith Durflinger X: @photodurf