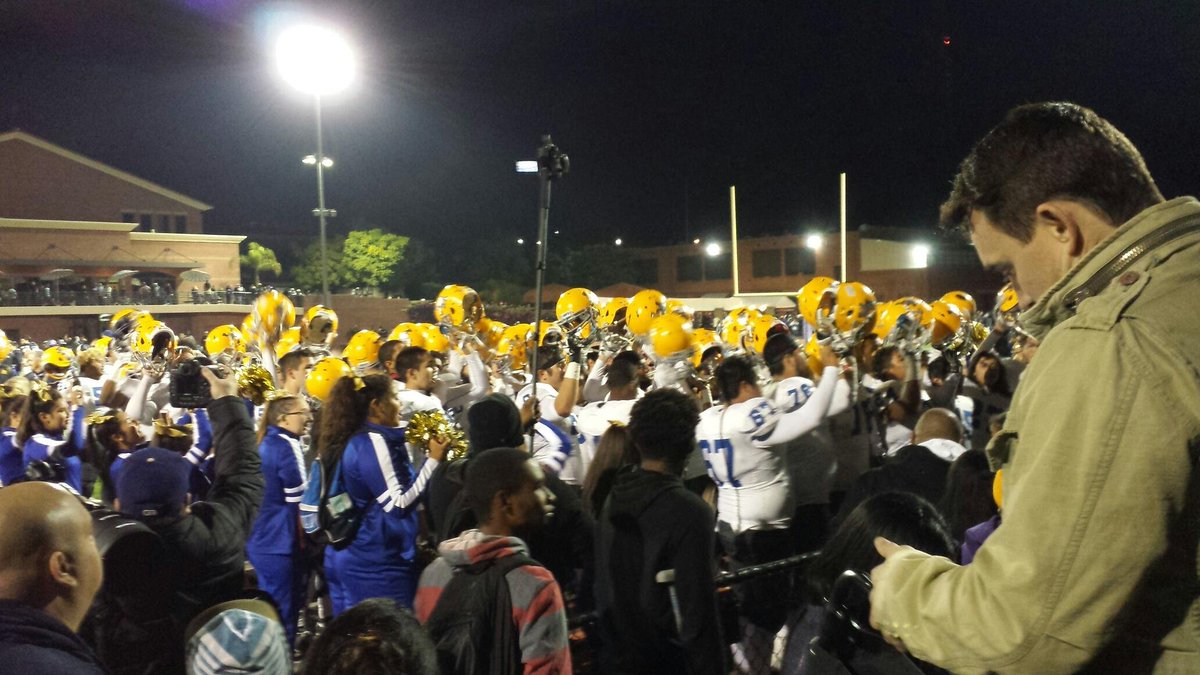 The La Mirada High Matadores celebrate in Los Angeles this past Friday night after their convincing victory over Cathedral. Photo (c) La Mirada Blog 2015-courtesy D. Barrett.

Los Angeles~The La Mirada High Football team will be heading to the CIF finals after beating Cathedral this past Friday night 38-7 in the southeast semifinal in Los Angeles.
Sei-J Lauago rushed for 188 yards on 24 carries and scored three touchdowns as the Matadores return to the finals for the first time since 2012.
La Mirada (10-3) returns home to take on La Serna (11-2) for the Southern Section Southeast Division title this Saturday night at 7:00 p.m. at Goodman Stadium.
UPDATE 120515 22:21: The Matadores beat La Serna 45-20 to capture their first CIF title since 2009. Sei-J Lauago rushed for 300 yards and scored three touchdowns.The Matadores earn a spot in a State Regional Bowl game, taking on Oceanside at home December 11th beginning at 7:00 p.m.